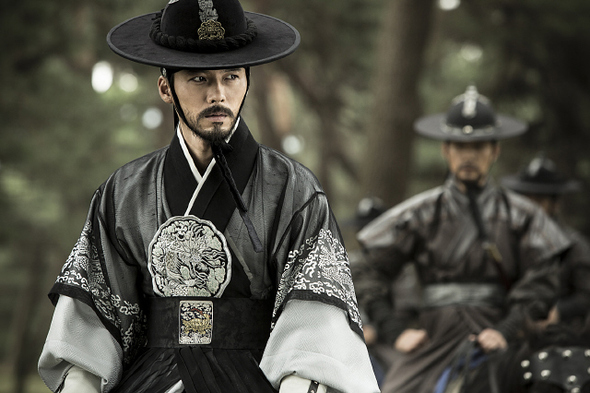 In 2014 film "Fatal Encounter", actor Hyun Bin depicted King Jeong Jo, 22nd ruler of Joseon Dynasty of Korea, as a charismatic but calm and taciturn leader who reformed the country. The real Jeong Jo was indeed known for bold reform policies that sought to give talented people a chance to work for the progress of the nation regardless of their social status.
But he was also known for his fiery temper, dedication to bettering the lives of commoners, and passion for studying & reading.
Let's take a close look at one of the most interesting and competent kings of Joseon Dynasty.
Historical records show that King Jeong Jo frequently reprimanded the royal public officials, "What do you know?"- a scathing line that the officials couldn't possibly refute, because it was true.
Known for always poring over his books despite his massive workload, when officials were unable to find an appropriate line from the books, Jeong Jo would often say something like, "The line you're looking for is from book __, page ___, line ___, but that is not the appropriate line to use in this context. It reads ___ from book __, page ___, line ___, so use this line instead. The line states ' __', take this down instead."
When public officials later cross-checked against the book, they were stunned to see that the line Jeong Jo had uttered was not even single character different from what was actually written in the book.
This was possible because Jeong Jo had the habit of delving deep into the books he read to the point of memorizing them. He would first read a book, write summaries based on the book, then read the summary in comparison to the original book, write down his opinions and analysis on the lines, re-read again, and repeat this whole process until he was satisfied he had fully internalized the book.
He loved reading so much that he would talk about books with his mother Lady Hyegyeong as well.
When he asked public officials in passing, "What books are you reading now?" and the flustered officials answered that they were too busy to read, Jeong Jo replied, (loosely translated) "It is not that you are unable to read, but that you are choosing not to read. You must have little spare time because of your workloads, but it would not be difficult if you seek to read one article a day. If you read like this regularly, you will be able to… (read many books)."
Kings of Joseon usually held "gyeong-yeon"s, during which they learned through debates with court officials on various books, documents and various topics. But one day, Jeong Jo declared to the court officials, "I have no more to learn from you, so I will do the teaching from now on." and created "cho-gye-mun-sin-je", through which he discovered talented court officials of middle to low ranks. Although "gyeong-yeon"s had been a tradition for a long time, no court official dared to go against this change- all of them knew that they truly had nothing to teach him anymore.
In fact, records show that Jeong Jo occasionally nagged the officials, "Please study". Considering the court officials themselves had been admitted to the royal palace through rigorous examinations and were themselves intellectual and highly educated, this shows how knowledgeable, sharp and well-read Jeong Jo was.
Jeong Jo was also well read in medicine, to the point that he prescribed his own medicine when he was sick. On this point, however, modern day Korean Medicine doctors are divided. While some say the medication Jeong Jo prescribed himself was a little strong but was apt, others state that considering Jeong Jo was constantly overworked, liked to drink and smoke, the stated medications were not appropriate for his condition.
Jeong Jo himself wrote quite a few books which are highly esteemed by scholars, including a book on millitary tactics. This was because he was not only just a bookworm but also an excellent archer, true to his bloodline of being a descendant of King Taejo (born Yi Seong Gye, first king of Joseon, well-known for his unparalleled archery skills).
Far from being the calm and placid character Hyun Bin portrayed him to be in the 2014 movie, Jeong Jo was a king of fierce, hot-temper and sharp tongue. Court officials who entered into disputes with Jeong Jo never won, because all of Jeong Jo's statements and orders were founded on indisputable reasoning, extensive knowledge and his fierce refusal to back down when it came to bettering the lives of the common people.
From the historical records, it can be seen that flustered court officials often tried to stop Jeong Jo from swearing in anger. Jeong Jo swore when he saw it fit- when incompetent and/or self-centered court officials tried to go against attempts to put in place reform policies (An example of a reform policy court officials unsurprisingly went against, was admitting court officials only on the basis of examination results regardless of their social status or family background.)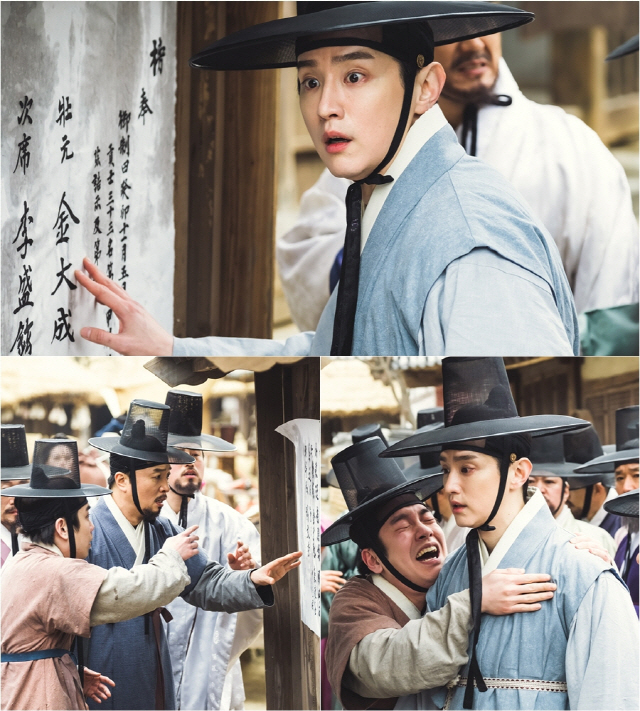 It's funny how sharp tongue and voracious reading habits seem to run in the family- Kings Taejong, Sejong, Yeongjo, Sukjeong, Gyeongjong and Yeongjo in the family line were also excellent debaters and speakers- although unfortunately, Jeongjo's own son Sunjo was not strong enough to go against the will of the court officials and strengthen the position of the royal family.
Overall Jeongjo is regarded as a highly competent king who reformed the country and worked hard to improve the common people's standard of living. He is also the only king of Joseon, who, after his death, court officials wrote on his tombstone, "Our king was indeed a sung-in.", with "sung-in" referring to "a man of great virtue and wisdom whom we can learn from" (loosely translated).